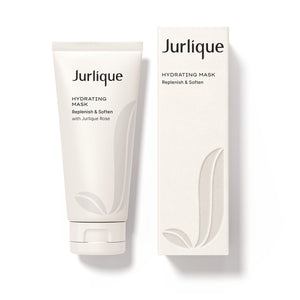 Hydrating Rose Mask
This is my first purchase and first experience on Jurlique's product. My first experience on this hydrating rose mask is fantastic and give my skin refresh and energy. My skin too dehydrating until out with red rashes. After apply this mask and massage, the redness and rashes recovered and my skin feel fresh and glowy. I will give 5 star and now very confidence on this brand. I love this mask.
Beautiful hydrating mask
As a big fan of face masks and Jurlique I was super excited to try this Hydrating Mask, and it did not disappoint. The Mask contains Rose but is not overly scented, which I like. It is white and a cream like consistency, which feels soothing on the face. It is 100ml which is a generous size for a mask especially as a little goes a long way. I loveRead more about review stating Beautiful hydrating maskd using this mask as a normal face mask, applying for 15 minutes, but I also tried it as a sleep mask to wonderful effect. It delivered amazing hydration to my skin and left it feeling refreshed. I would recommend this to anyone looking for a great mask to sooth and replenish their skin.
Glowy goodness!
This is a great addition to my routine, as we are nearing the end of winter my skin is always looking for a little pick me up. I can say the mask has a lovely rose scent which makes masking overnight all the more pleasant.
The cream itself was easy to apply and soaked into my skin nicely. I have naturally dryer/dehydrated skin and so this was a great product for me. This may be on the slightly heavier side for anyone with oily skin, but nonetheless a great mask for once a week.